Rus Hacking grubu Fxmsp, yaptığı açıklamaya göre büyük Antivirüs şirketlerini hacklediğini iddia ediyor.

                Fxmsp  hükümet bilgilerine saldırmaya odaklanmış bir hacker grubu, ABD'deki en az üç antivirüs şirketinin ağlarına ve yazılımlarının kaynak kodlarına erişim olanağı sunuyor.  Grup tek bir firmanın antivirüs verilerine 250.000 $ 'a erişim imkanı sunuyor ve yazılımın kaynak kodu için ise 150.000 $ istiyor.


     Aşağıda, antivirüs şirketlerinden Symantec, McAfee ve Trend Micro'nun çeşitli ürünleri için kaynak kod dosyaları hakkında bir konuşma bulunmaktadır.  Sohbet Fxmsp üyeleri arasında:




(1:26:03) uwerty5411(@exploit.im: I already have outcomes


(1:26:23)plz? same price?


  : can throw a screen,


(1:27:17) uwerty5411@exploit.im: there are 350 developments of the company, antivirus, kernels, artificial intelligence, web protection, panels, everything that a company has, even those developments that only large corporations


(1:27:26)
Okay, you can without


((1:27:29) uwerty5411@exploit.im: the same price


((1:28:07) uwerty5411@exploit.im: screenshots are meaningless, but I can show through AnyDesq


(17:29:27) fxmsp: if 100-200 then McAfee


(17:29:36) fxmsp: if 50-100 the Norton


(17:29:44) fxmsp: if 300-350 the trend


 developments?


(17:30:09) fxmsp: number of files


(17:30:37) fxmsp: sorts of concept extensible


((17:31:22) fxmsp: each antivirus has its own development on past antiviruses, there is are web building versions, there are all sorts of utilities, such as a TeamViewer


(17:31:49) fxmsp: there are antiviri under POS terminals


(17:31:58) fxmsp: mail them a crapload of antivirals each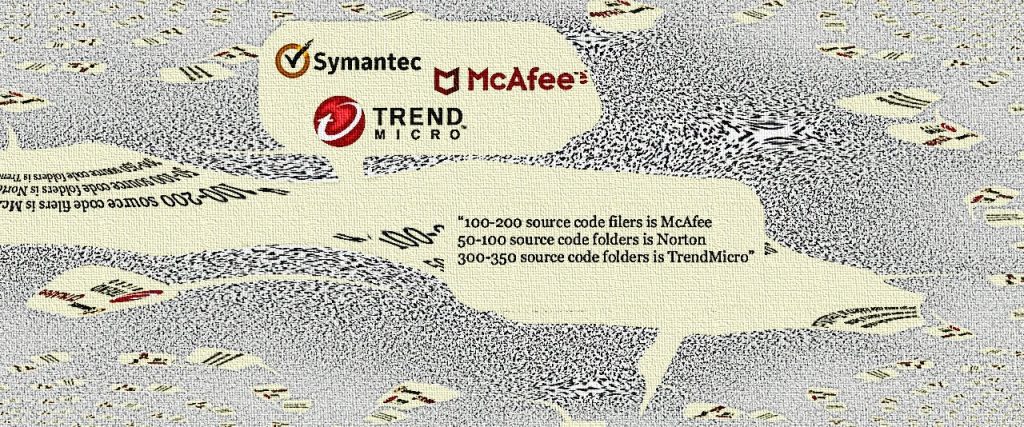 Mart ayından bu yana Fxmsp, siber suç forumlarında ABD'deki büyük antivirüs şirketlerinden çalınan bilgilerin kullanılabilirliğini duyurdu.2017 ve 2018 yılları arasında Fxmsp, bu tip işleri sonucunda elde ettiği dataları satabilmek için güvenilir bir vekil satıcı ağı oluşturdu.

Fxmsp, Bu dataları hedef şirketlerin Active Directory'sini tehlikeye atmak ve uzak masaüstü protokolü (RDP) bağlantıları üzerinden harici erişim sağlamak için kullanıyor.Son zamanlarda grup, yüksek profilli hedefleri etkileyebilecek ve erişim bilgileri de dahil olmak üzere hassas verileri çıkarabilecek bir kimlik bilgisi çalan botnet geliştirdiğini iddia ediyor.
Kaynak:
https://securityaffairs.co/wordpress/85287/breaking-news/fxmsp-hacked-antivirus-companies.html
https://www.bleepingcomputer.com/news/security/fxmsp-chat-logs-reveal-the-hacked-antivirus-vendors-avs-respond/